N-ZO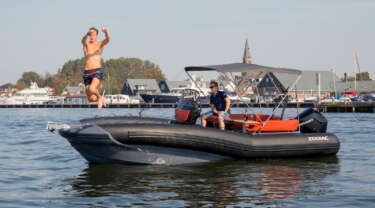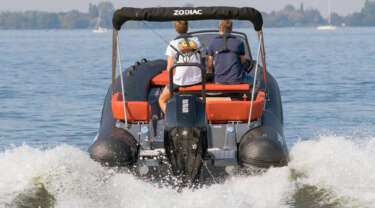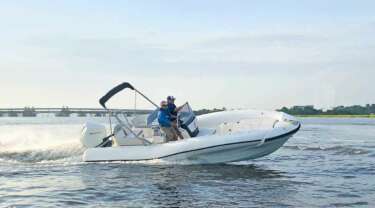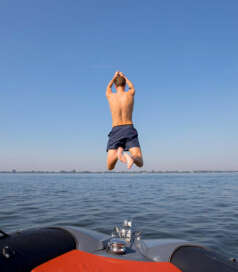 The jewel of the seas
Brilliant gem of the seas, N-ZO perfectly combines the expertise of the world leader in inflatable boat-building.
DESIGN
A unique and avant-garde design: showcasing Zodiac Nautic's capacity to innovate. A true jewel of the seas, N-ZO perfectly concentrates the expertise of the world's leading inflatable boat manufacturer, combining the purity of Italian design, an S-shaped float and a rigid bow.
COMFORT
The generous height of the freeboards, created by the size of the floats and the specific hull structure, means that the interior is a real "cocoon" for the passengers.
ERGONOMICS
N-ZOs are pleasure boats, to be shared. Particular attention has been paid to passenger comfort, both at sea and at anchor. The space on board has been optimised. The deck layout has been designed to provide easy and safe movement on board. The console design minimises the amount of floor space used to increase the room on your boat. The N-ZO is equipped with a "Reverse & Sun" forward sunbathing system, which allows a large sunbathing area to be set up in seconds, simply by unfolding the structure.