Fishing boats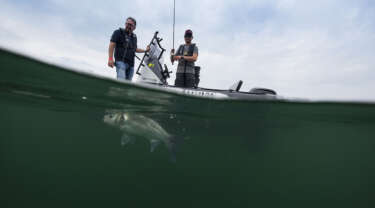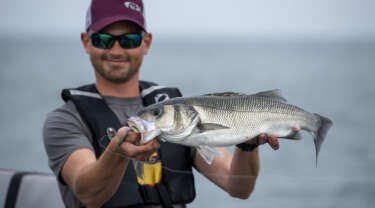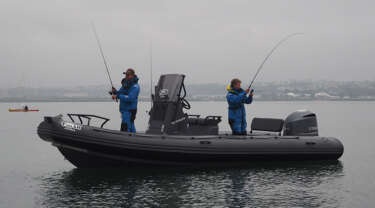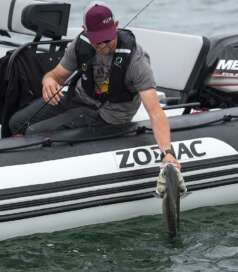 The RIB for fishing
Get on board your fishing boat and enjoy your favourite activity on a boat that is perfectly adapted for fishing. Your inflatable fishing boat or RIB for fishing must offer you the practicality and the level of safety necessary to be used on the sea, lake or river. The choice of the capacity and length of your boat will depend on the number of passengers and the equipment you wish to carry.
The RIB fishing models are very popular with both amateur and more experienced anglers due to their ease of use and the possibility to accessorise them as you wish. Your choice will therefore depend on your fishing technique, the weight you need to carry, where you want to store your boat and where you want to sail (depending on the fish you want to catch). In any case, your fishing boat should be strong and manoeuvrable so that you can move around easily and stand up if necessary. With its rigid hull and inflatable tube, the RIB makes it easy to move around to maximise the number of catches.
Your outboard boat is ideal for outings with family and friends. The boat is stable enough to sail slowly or remain still for trolling or angling. In order to explore the world and go fishing wherever you want, your boat must be easily transportable and easy to launch, even when fishing alone.
Speed and stability
Lighter than a fully rigid boat (open hull type), the RIB is faster and easier to manoeuvre. Your sea fishing boat must provide you with the correct stability to cope with the motion of the sea (wind and waves) and allow all passengers to lean to the same side without any problems. You will then choose the engine power of your outboard boat according to the cruising speed you wish to achieve to move between the fishing areas.
Versatility and comfort
The main thing to appreciate about an RIB model is its versatility. It is a perfect pleasure boat. You can use it for your fishing trips in the sea, in fresh water and for underwater hunting, but also for a cruise with friends or family. On board, you can customise the deck as you wish by adding the accessories you require: storage for fishing equipment (rods, bait, lures, reels, hooks, etc.), seats with backrests and awnings for greater comfort when fishing, a console, a roll bar if you need to install equipment high up, a sun deck and more.