Boats for 4 people and above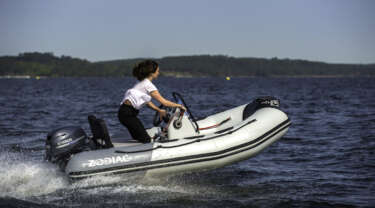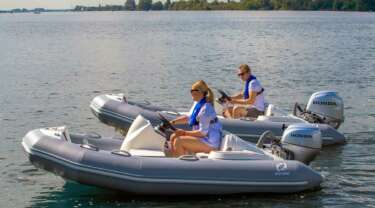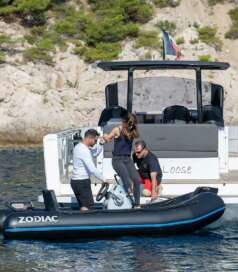 The 4-person RIB, with a length of 2 to 3 metres, is ideal as a boat dinghy and yacht tender. Small, easy to handle and versatile, it will be the ideal companion for accessing the coast, swimming in secret spots and as a pleasure boat for lazing around and doing activities.
Your 4-person outboard RIB stands out because of its small size, which is practical for everyday storage on the yacht's platform, in a garage, etc. Easily transportable and manoeuvrable, you can use it at your leisure to sail to and from your main boat or as a pleasure boat for short trips out to sea and sail wherever you wish.
The RIB dinghies of the Cadet range are practical in all conditions and light thanks to a foldable inflatable tube. They are also powerful, robust and very stable thanks to their rigid hull, which allows them to cope with the unpredictable nature of the weather at sea. You can also choose a model from the Yachtline range that is elegant and comfortable as a yacht tender and stands out with its streamlined design.
Enjoy fun times on the water with a small 4-seater outboard boat from the Open range! Perfect for activities such as water-skiing and wakeboarding in small groups, its performance guarantees you good seaworthiness and impeccable comfort. You may also prefer the eOpen version and models with silent electric motors, which are more environmentally friendly and just as flexible and responsive when sailing.