Tenders & Yacht Dinghies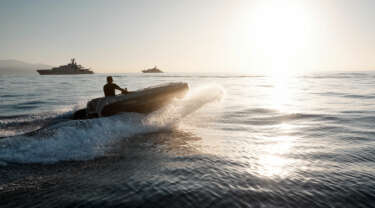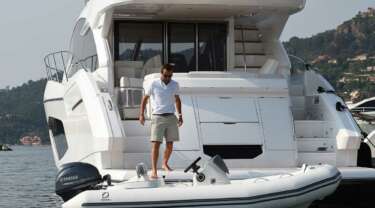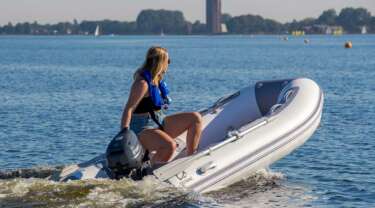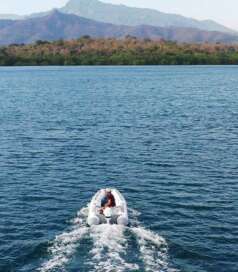 In addition to your main yacht, sailboat or catamaran,
Equip your yacht with a high-quality tender to serve as an aid and to enable you to have fun. Choose an RIB yacht dinghy with a rigid hull and a neoprene/hypalon or PVC inflatable tube, which is very popular for its robustness, space and great agility. You can store your auxiliary craft in your yacht's garage and use it at your leisure to reach land and for your sea outings. A yacht dinghy is highly recommended as it provides a comfortable mooring for disembarkation and a real guarantee of assistance in case of need. Reliability and lightweight are the key words that characterise the tender and dinghy models available. Demand the best for your days at sea!
Are you looking for a tender or dinghy model for your yacht, sailboat or catamaran? The choice of boat will depend on your intended use, frequency of trips, sailing areas and your expectations. Choose a comfortable, innovative and powerful boat that you can accessorise according to your taste and needs. You will already have basic equipment: lifting and towing rings, bench, paddles or oars, many handles … for the comfort of the pilot and the passengers. The design of your dinghy will perfectly match your yacht thanks to its elegant aesthetics. Your RIB dinghy guarantees you excellent performance, great sailing comfort and spaciousness for regular use. Its sturdiness ensures greater safety at sea where the weather is particularly unpredictable.
Versatility
Yacht dinghies serve you both as lifeboats or support boats to get the pilot, crew and guests to land or shore, but also as leisure crafts due to their versatility. The size and engine of the tender mean it can be used as a pleasure boat for sea trips with friends or family; from 4 metres upwards for the larger models. So go and explore some beautiful places. The finish and quality of the accessories ensure the longevity of your boat.
Power and agility
In our range, you will find 100% electric tenders like the eOpen, but also ones with hydrojet propulsion, such as the eJet. This modern technology, which uses a turbine to draw in water and propel it quickly to move the boat forward, offers a more fun and agile way to steer. Compared to an outboard boat with a propeller engine, waterjet propulsion offers greater safety, the ability to sail in shallow water and faster acceleration.
Robustness
Tender models with rigid hulls such as the CADET RIB ALU, the small OPEN, the eOPEN, or the Yachtline provide you with more stability at sea, even in difficult weather conditions. This gives you more space on board for passengers and storage.