Touring & Leisure Boats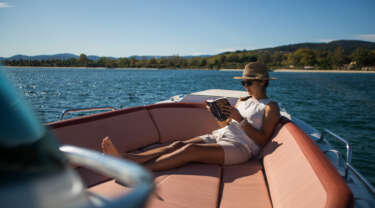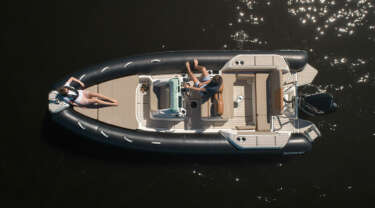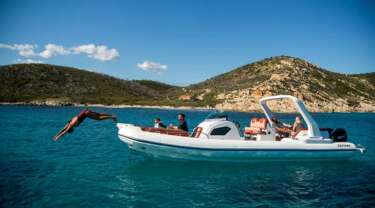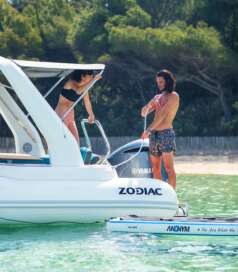 Find your yacht for cruising and lounging.
Take to the sea for a day out with friends or family! Choose a touring boat that will take you to the most beautiful seascapes. Your RIB can be used for family outings as well as for more sports-related purposes. It offers you enough comfort on board and the power and manoeuvrability to sail with ease. You will enjoy going on an adventure to appreciate and discover the coastline from a different perspective.
The choice of the model of boat for your outings will depend on several criteria. You will need to determine the activities you wish to practise on board or the water sports you want to do, the essential comfort accessories for a day on the water, the number of passengers, your storage facility… The RIB is a perfect compromise for cruising, which has many advantages. It is appreciated for its versatility, the convenience it offers on board and its manoeuvrability.
Versatility
The RIB cruiser is a particularly versatile boat. It allows you to go out to sea to relax, but also to practise different activities, such as diving to discover the sea bed, water-skiing or wakeboarding for the more sporty in search of thrills, or even as a fishing boat. You can take in the scenery, drop anchor close to the coast for a swim, find the perfect spot to observe the marine life or quicken up the pace for water sports.
Comfort
A true pleasure boat, the RIB is ideal for exploration trips at sea with several people. The boat has plenty of room to move around and allow you to enjoy the day. The models come in different sizes depending on the number of people on board. The length of the boat will depend on how you will use it. RIBs can also be customised by adding accessories, allowing the deck to be adapted as you wish: sun deck kit, dining area, awning (also called Bimini) and more.
Ease of use
The RIB is highly regarded for its excellent handling at sea in changing weather conditions (wind, waves) It offers good stability while remaining easy to manoeuvre. You will need to choose an engine with the power to achieve the desired cruising speed. Thanks to its rigid hull and inflatable tube structure, the RIB combines the pleasure of sailing with the ease of lounging around. You will be able to sail at sea or on a lake… Very practical, outboard RIBs are easy to handle and launch. They can be stored and transported easily so that you can move freely and explore the world.