Boats from 6 to 8 meters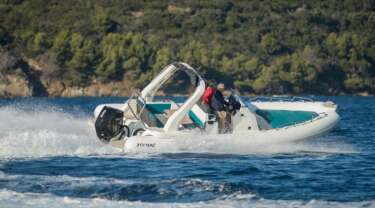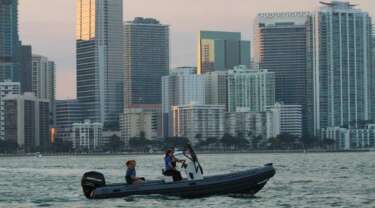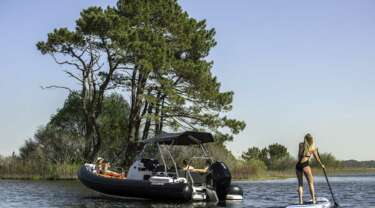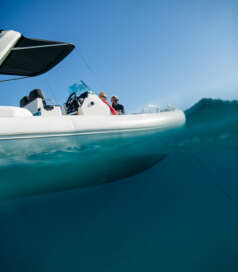 Choose a 6m boat for your days sailing in the sun. The RIB, with a length of 6 to 8 metres, is a medium-sized boat that is ideal for family outings and water sports sessions with friends, but also for experienced boaters. Your pleasure boat will accompany you on your adventures on the water, ensuring comfort, stability and performance.
The 6m RIB is particularly versatile. Thanks to its rigid hull, it can easily withstand wind and waves to ensure greater safety on board. You can go out and explore the world on the sea or on calmer waters or enjoy thrill-seeking. The 6 metre RIB's foldable inflatable tube makes it easy to store and light enough to manoeuvre and carry wherever you want to sail.
You can choose a model from the iconic Medline range (Medline 6.8 or 7.5) as a comfortable pleasure boat for your expeditions. Ideal for discovering coastal landscapes as well as for relaxing and swimming in secret coves, it is really convenient for the pilot and passengers.
The more sporty will prefer the Open 6.5 model, which is perfectly suited to fun water activities, such as water-skiing or wakeboarding, with plenty of storage space for equipment and plenty of room for getting kitted out on board. Those who are more experienced and passionate about an activity (fishing, diving…) will find the necessary performance in a Pro outboard boat from 6 m to 7.5 m to be able to practise safely according to their choice and their level.