Electric Boats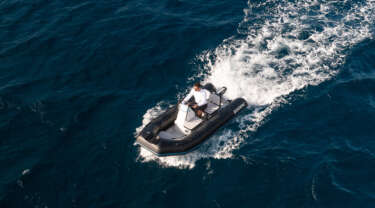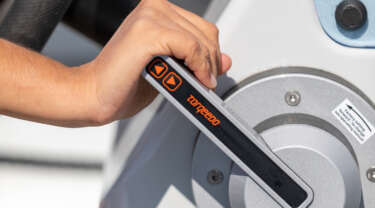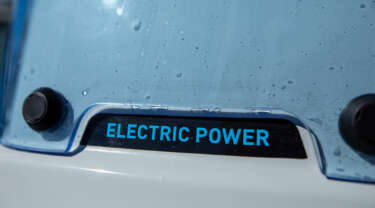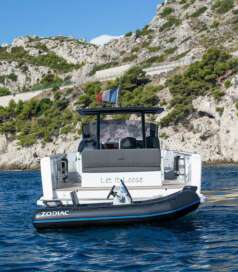 Sail 100% electric with an innovative and efficient outboard or inboard electric boat. The eJet model is equipped with the latest generation battery, operates with cutting-edge waterjet technology and is perfectly designed for the comfort of the pilot and passengers. The electric RIB is the perfect ally for both pleasure and activity boats and as a tender for your yacht. Our technical expertise coupled with our social commitment has inspired us to develop two ranges of 100% electric boats: the eOPEN range and the more environmentally friendly eJet range. Versatile and powerful, they will accompany you on all your nautical excursions to provide you with unforgettable experiences on the water.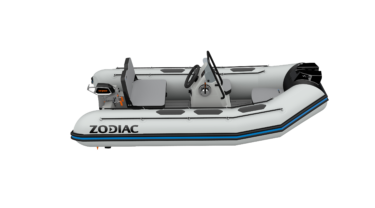 EOPEN 3.1
The small electric one
At 3.1m, our smallest all-electric model is equipped with a Cruise 6 motor equivalent to 12 HP.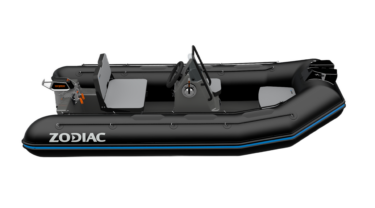 EOPEN 3.4
The ideal electric dinghy
Whether used as a dinghy or a funky little boat, this 3.4 is more environmentally friendly than ever and requires no maintenance.
Electric RIBs are a great choice for your sea trips. Equipped with a rigid hull, they ensure stability, safety and robustness against wind and waves, an important consideration when you know how unpredictable the weather can be at sea. They also have a foldable inflatable tube made of high-quality neoprene or PVC, which is resistant to corrosion and heat. They are designed to be particularly practical and easy to carry and store so that you can quickly set off on an adventure. The length of your boat will depend on the number of people on board and the intended use. Your boat's electric motor is completely oil free, maintenance free and fuel free to preserve the environment and reduce maintenance costs.
Performance and innovation
The electric RIB is both light, fast and quiet. The electric motors and latest generation batteries ensure a long range, which varies according to speed and use, as well as faster acceleration to provide more thrills. For the eJET range, thanks to a turbine that draws in water and propels it quickly to move the boat forward, hydrojet technology provides a smoother, more dynamic and fun ride.
Comfort and versatility
With its rigid hull, your electric RIB offers you a large capacity and enough space on board for 4 to 6 people. Particularly versatile as a dinghy, diving boat, fishing boat, water sports boat or even pleasure boat, it will allow you to sail with friends or family and to store all the equipment you need. You will benefit from high-quality upholstery for your comfort, an anchor, a battery charger, navigation lights, a cup holder, courtesy lights, a storage box and a bench seat with backrest, among other things. Personalise the aesthetics and accessories of your boat as you wish.