Water-skiing boats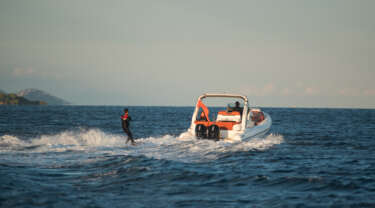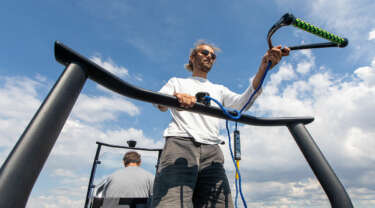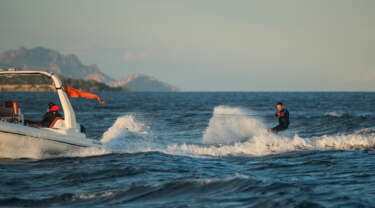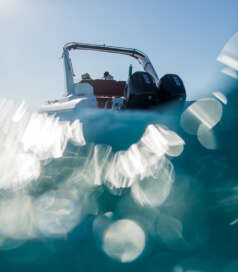 The RIB for water-skiing
Find your powerful and durable water-skiing boat for your next sea or lake trip. The RIB for water-skiing will provide you with the thrills you are looking for while offering you the comfort and safety you need to indulge in your passion with friends or family. To choose the right model and the right length, determine the number of people who will be on board and the water on which you will be towing the riders to benefit from a combination of fun and thrills.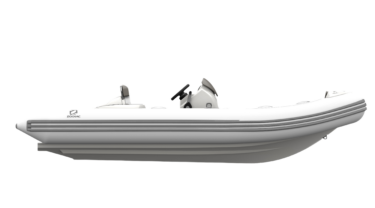 YACHTLINE 490
The biggest
At 4.90m and 90 HP, it can be used as a main boat for up to 9 people. It can also tow water-skiers or wakeboarders.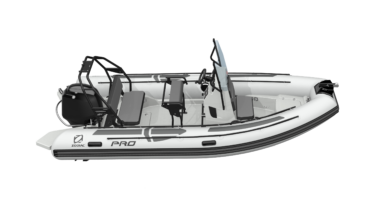 PRO 5.5
100% flexible
It has a wide range of equipment and accessories to install on its large deck, so it can be adapted to your own application.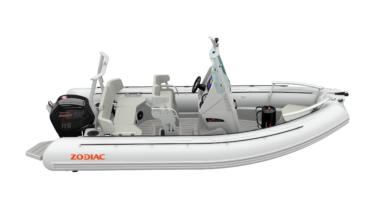 OPEN 5.5 Gulfstream
The fancy version of the Open 5.5
With its 2 versions that are all white or all black, the elegance and chic feel blend with the sporty and adventurous DNA of these models that have been so popular for many years.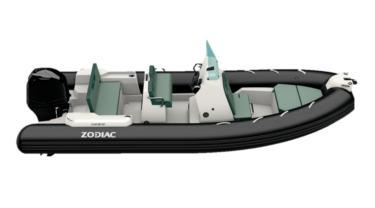 MEDLINE 5.8
THE LARGEST OF THE SMALL
The latest addition to the fleet, with a very well laid-out deck plan to optimize space and help you make the most of your time on the water !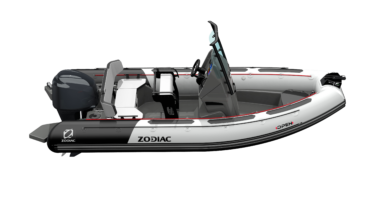 OPEN 5.5
The all-rounder
The Open 5.5 can be used for a variety of daytime activities and has a huge storage locker to hold toys for young and old.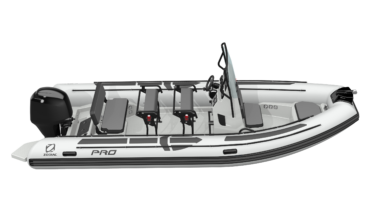 PRO 6.5
The Pro range's best seller
An ideal size for sailing on all types of water with up to 15 people on board.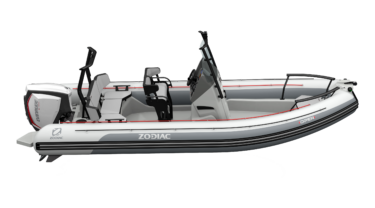 OPEN 6.5
The Open range's best seller
Iconic model suitable for all activities with a size of 6.5 metres, perfect for all types of water.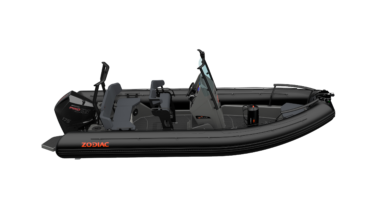 OPEN 6.5 Gulfstream
Open 6.5 limited series
With its new colours, various new equipment, latest top-of-the-range upholstery, new paintwork and distinguishing accessories, it has all the makings of a true gentleman on the water.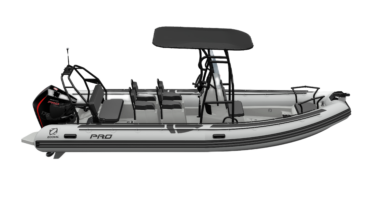 PRO 7
Up to 16 people on board!
Its highly regarded hull has made it a must-have model with exceptional performance.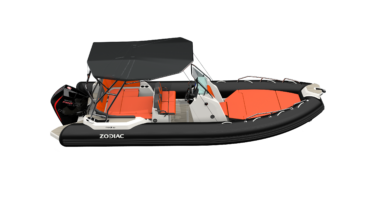 MEDLINE 6.8
The best seller
Neither too big nor too small, the Medline 6.8 is ideal for sea excursions with up to 14 people on board. Only one thing on the agenda: Fun!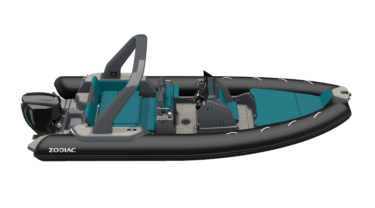 MEDLINE 7.5
For your relaxation
It has the best rear U-lounge on the market, which can be transformed into a sun deck with an integrated kitchen, and you will be delighted with its size.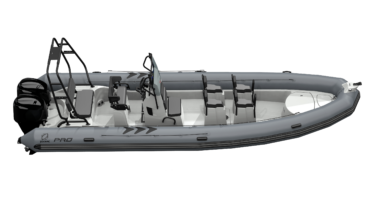 PRO 850
The largest in the range at 8.50 m
You can carry up to 25 people on board this Pro 850. It can be twin-engined with 2 x 250 HP.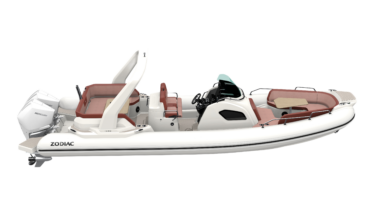 MEDLINE 9
The flagship
The largest of the Medline range with its sleeping cabin, this is the ultimate day boat. It has 2 large relaxation areas, a large U-lounge at the back with a table and another at the front in a circular design with another table.
Passionate water-skiers know how important it is to have a suitable boat to pull a person on water-skis safely. The RIB, with its rigid hull and inflatable tube, is particularly practical due to its light weight, capacity, robustness and ergonomics.
Speed and manoeuvrability
The RIB allows you to operate both at sea to enjoy the pleasures offered by the waves and on a calmer body of water. It enables easy take off with minimal acceleration to ensure more stability for the rider. Leaving a flat wake behind, the RIB makes it easy to move forward.
Outboard boats are particularly versatile for both water sports and leisure activities and are ideal for their ability to glide through the water to reach the desired speed and cope with the roughness of the sea. Known for their lightness and agility, they offer the rider welcome manoeuvrability when water-skiing. With a V-shaped hull, they quickly gain speed by cutting through the waves.
You will then need to choose an engine powerful enough for your boat to pull the rider and to reach a speed generally between 30 and 40 km/h. Our boats are compatible with several engine manufacturers to give you a wider range of options.
Comfort, practicality and space
The RIB for water-skiing is very popular due its capacity and the comfort it offers to passengers – perfect for day trips with family or friends. Pleasure boats provide space and ergonomics designed to accommodate passengers on deck and allow them to equip themselves easily, but also to store water-skiing equipment, such as skis, rudder bars, ropes, etc. The excellent weight/surface/power ratio of the RIB makes it the boat of choice for water sports, offering a high level of safety, even for trips with children.
An RIB is a boat that is easy to maintain, carry and store thanks to its inflatable tube that can be dismantled and folded. You can add accessories to your boat, such as a ski mast or traction rings installed on the rigid hull, a table or a sun deck, for example.