"We'd like to introduce you to one of our engine partners. Six years after our last collaboration, we have decided to join forces to gain even greater visibility and competitiveness. It is with great pleasure and enthusiasm that we celebrate the rebirth of our alliance in 2021.
Founded in 1909 in Japan, Suzuki has an international presence in 204 countries and regions. In France, Suzuki benefits from a network of 200 car dealers, 165 motorcycle dealers and 135 marine dealers.
Focused on b-to-b sales, our alliance is expanding in France.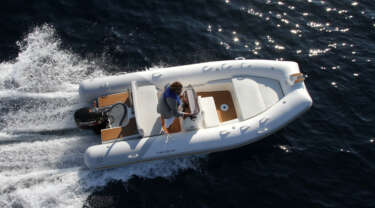 "Our French network is made up of a large number of Suzuki dealers. The aim is to make it easier for our agents to fit these engines, by proposing solutions adapted to their needs, but also to join forces as partner brands to hit twice as hard," explain Sandrine Saint-Saëns, Sales Director and Fanny Revert, Head of Marketing at Zodiac Nautic.
"Suzuki and Zodiac are two benchmark brands in the world of boating. Suzuki France is particularly pleased to be re-launching a partnership between the two companies for the benefit of our agents and customers," says Guillaume Vuillardot, Marine Business Director, Suzuki France.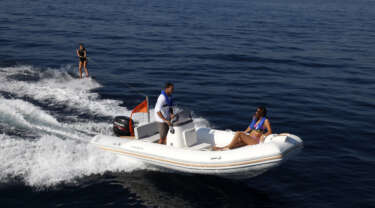 Reliability, performance and technologies developed to minimize environmental impact are part of the Brand's success. While Suzuki engines are used today for the leisure and pleasure of nautical activities, they are increasingly satisfying professionals and are chosen by these experts for intense, everyday use.
By the end of 2021, Suzuki and we were able to offer our joint network pre-rigging kits to facilitate engine assembly by French dealers, while maintaining competitive rates for the end customer. We also want to develop real cohesion between the brands through joint communication, both on events, photo shoots, and print and digital communication.
Suzuki has gone from 4200 to 4500 engines sold between 2021 and 2022, an increase of 7%.
Their market share amounts to 20-23%." We are delighted to make this historic brand our partner, and look forward to a long and successful collaboration.